First boat with a MAN engine that already runs on ecological fuel using restaurant oil, reducing CO2 emissions from freighters by more than 85%. This package of measures is part of sustainable logistics within the Volkswagen group.
The Volkswagen Group continues to drive the pace of climate protection: in the future, Volkswagen Group Logistics will use certified fuel made from plant waste for certain new car shipments via sea lanes. Fuel is produced from materials such as used oil from restaurants and the food industry. The first freighter was first refueled with this oil in mid-November 2020 and a second ship is to follow in early 2021.
For European shipments, Volkswagen Group Logistics rents ships that transport around 250,000 cars each year making about 50 trips a year.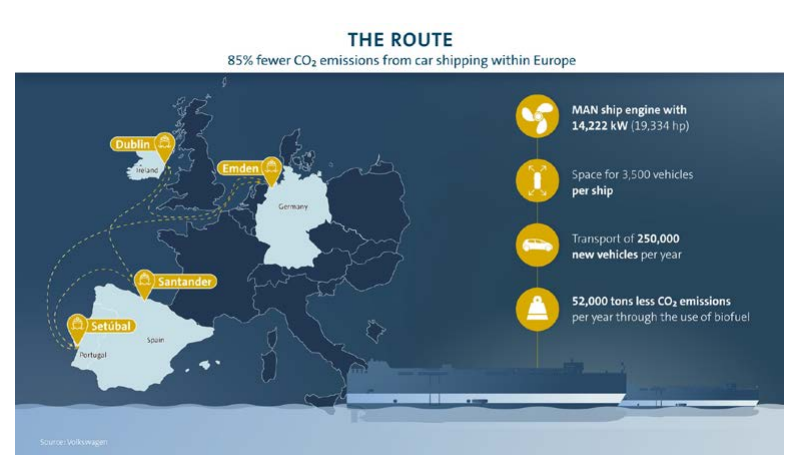 The two ships used for the shipments of the cars are both 180 meters in length and are each powered by a MAN marine diesel engine with more than 19,000 PS. In the future the two vessels will be refueled with alternative fuel supplied by the Dutch company GoodFuels. In this way, the CO2 emitted by these ships will be reduced by around 85%. Additionally, sulfur oxide emissions will be almost completely avoided.