The semi-submersible platform, built for an EDP marine park, set off, last Saturday, towards the Portuguese waters from the outer port of Ferrol, where the corresponding wind turbine was placed in recent months.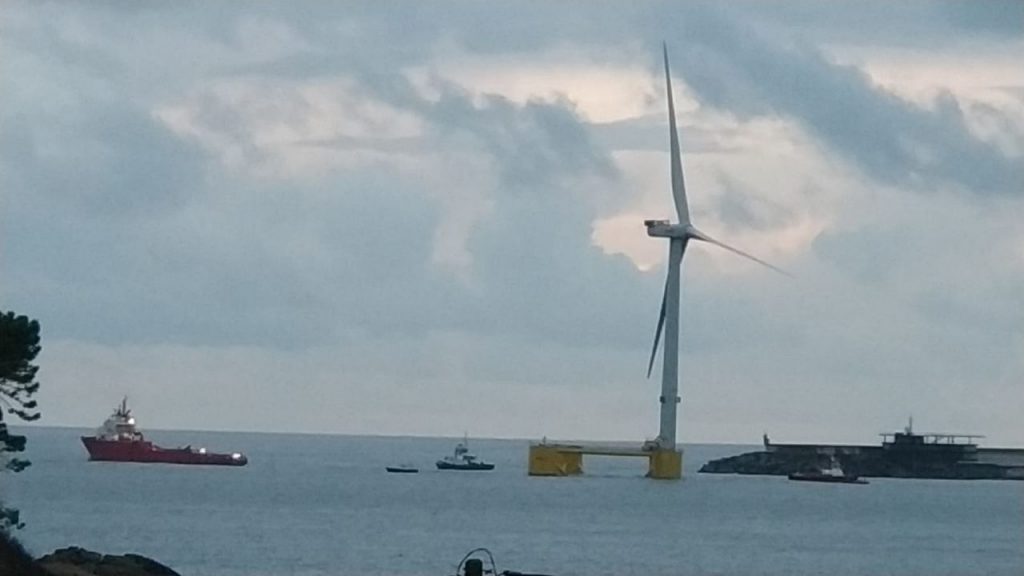 The structure of offshore wind, belonging to the Windfloat project, was manufactured at the Fene shipyard by Navantia and Windar Renovables.
The EDP marine park, one hundred meters deep, will be located in the waters of Viana do Castelo. It will have three wind turbines, located on as many semi-submersible platforms.
At this time, Navantia and Windar are manufacturing five other similar structures for a Scottish marine park at the Perlío plant.