Last Monday, January 7, 2019, the Jofre theater was the scene of an institutional event on the occasion of the festivity of San Xiao, patron of Ferrol. In it he recognized the work of four women and a man who are already part of the Golden Book of the city.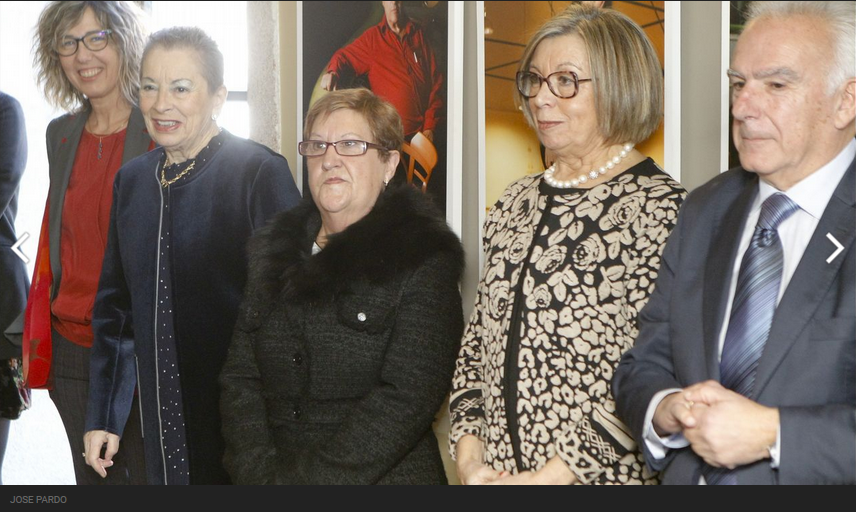 Mrs. Araceli Torres Miño, vice-rector of the campus, was honored with the appointment of Ferrolán do Ano 2018 for her commitment to the revitalization of the Ferrol campus, the creation of new degrees and agreements with companies such as Navantia.
Mrs. Maite Fernández Martínez, president of the neighborhood association of Ferrol Vello, was recognized for her efforts to try to put a stop to the neighborhood's restaurant; Mrs. Olga Basterrechea, who until recently was president of Asfedro, her courage to take the reins and get Asfedro to refloat; and Mrs. Rosa Arroyo, an ophthalmologist at CHUF, her great defense of the medical profession and the fact that she is the first woman to enter the dome of the Spanish medical organization. All three were decorated with the Medal of Ouro de Ferrol.
Mr. Manuel Sánchez Hermida, who served for 30 years as head of protocol of the Council of Ferrol, was named Fillo Predilecto de Ferrol.