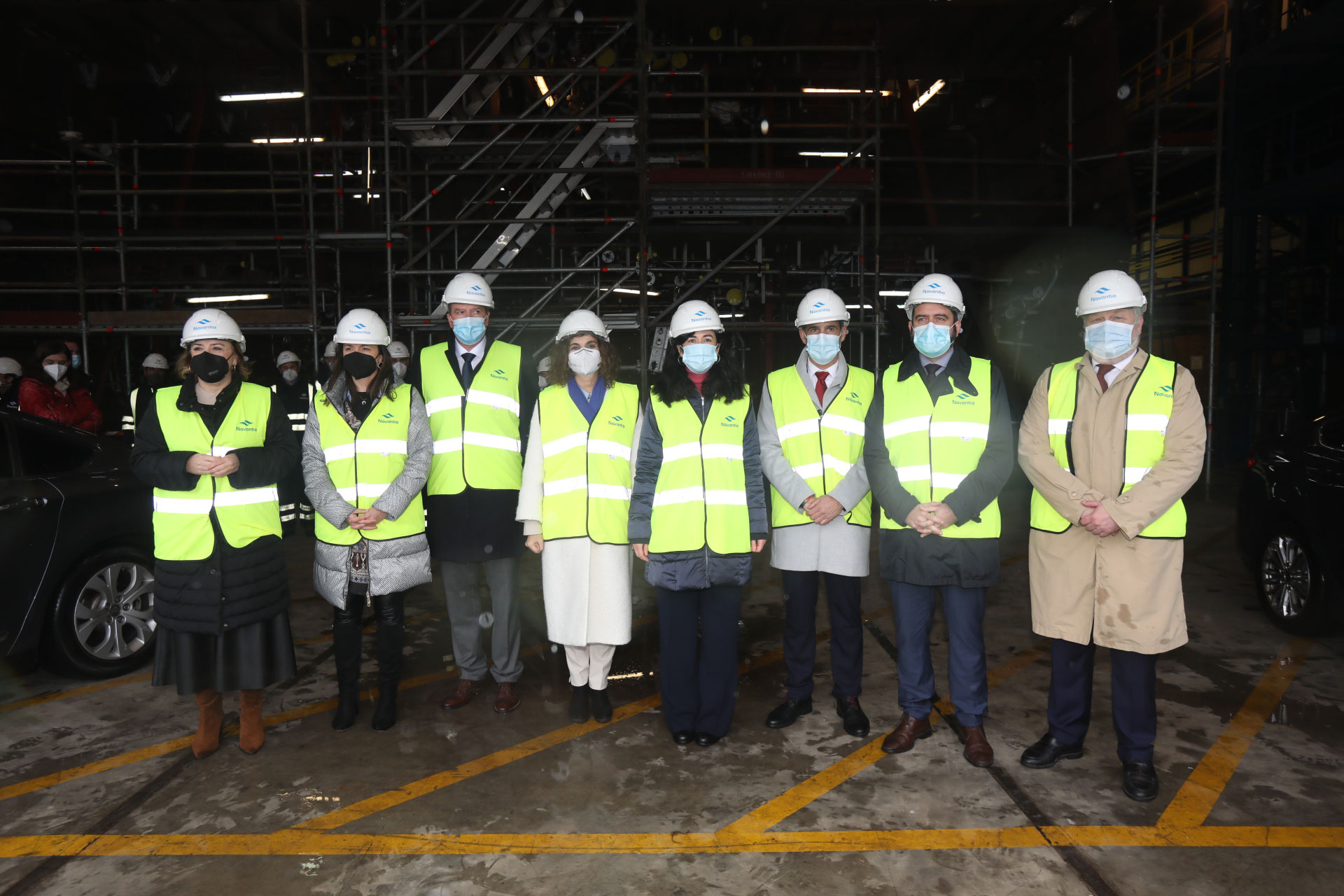 Navantia has obtained a contract with the Royal Moroccan Navy to design and build a high-altitude patrol boat that will mean one million hours of work for the shipyards in the Bay of Cádiz, about 250 jobs over the next three and a half years. The Underwater Intervention Maritime Action Vessel (BAM-IS) for the Spanish Navy will also be built in these same shipyards.
Morocco communicated in April the specifications of the contract for the construction of the patrol boat, in which shipyards from several countries were interested. Navantia presented its offer in August and a team from the company traveled to Morocco to negotiate the technical and commercial aspects.
The contract announced today by the Minister of Finance María Jesús Montero, during a visit to the San Fernando shipyard, includes the design of the ship. Once the engineering works are completed, she will begin construction.
The high altitude patrol boat is part of Navantia's Strategic Plan. She is a highly demanded vessel in the international arena, with consequent export opportunities to other countries.
Navantia had been negotiating for more than a year the sale of two vessels of this type to the Moroccan navy for 272 million. Although the construction of one has been commissioned at the moment, the contract opens the door to ordering more similar units.
The company is also studying different commercial options for its shipyards in Cartagena, where the S-80 submarine is currently being built, and Ferrol, where the F-110 frigates for the Spanish Navy will be built. This last program is part of the provisions of the company's Strategic Plan, which is committed to consolidating this shipyard as a world benchmark in the design and construction of next-generation frigates and as a catalyst for Shipyard 4.0, vital to ensure the sustainability of Navantia in the medium and long term.