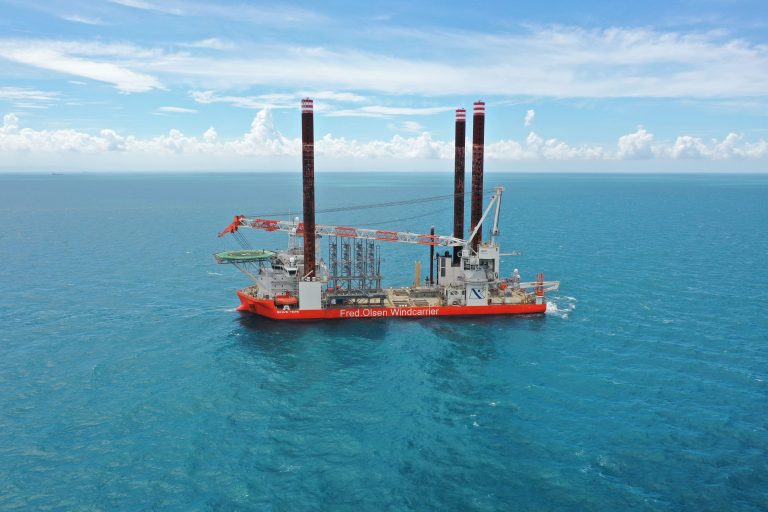 FRED. OLSEN WINDCARRIER (FOWIC) has selected NAVANTIA S.A., S.M.E. and the facilities of NAVANTIA SHIPREPAIRS FERROL ESTUARY for the update and upgrade of the vessel BRAVE TERN.
BRAVE TERN is a jack-up platform for the installation of wind turbine generators and associated equipment in offshore wind farms and the purpose of this project is to increase its current capacity for such purpose.
The project comprises a first phase during most of 2023 for material procurement, engineering development and prefabrication, and a second phase for the work on board after the vessel's arrival at the yard in the period late 2023 and early 2024.
The programmed stay at the yard is about 7 months, with around half of that time in drydock, so the work will be carried out partly alongside a repair berth and partly in drydock, both in the yard's facilities FENE and FERROL.
This project is of great importance for both FOWIC and NAVANTIA, due to the future offshore wind power related commitments of the vessel and to the impact in employment for the personnel of NAVANTIA and its subcontractors, estimated in around 500,000 working hours.
The project teams of FOWIC and NAVANTIA are already working together in the early preparation tasks and will cooperate closely to achieve a safe and successful completion of this project.
                -Source Navantia-es-